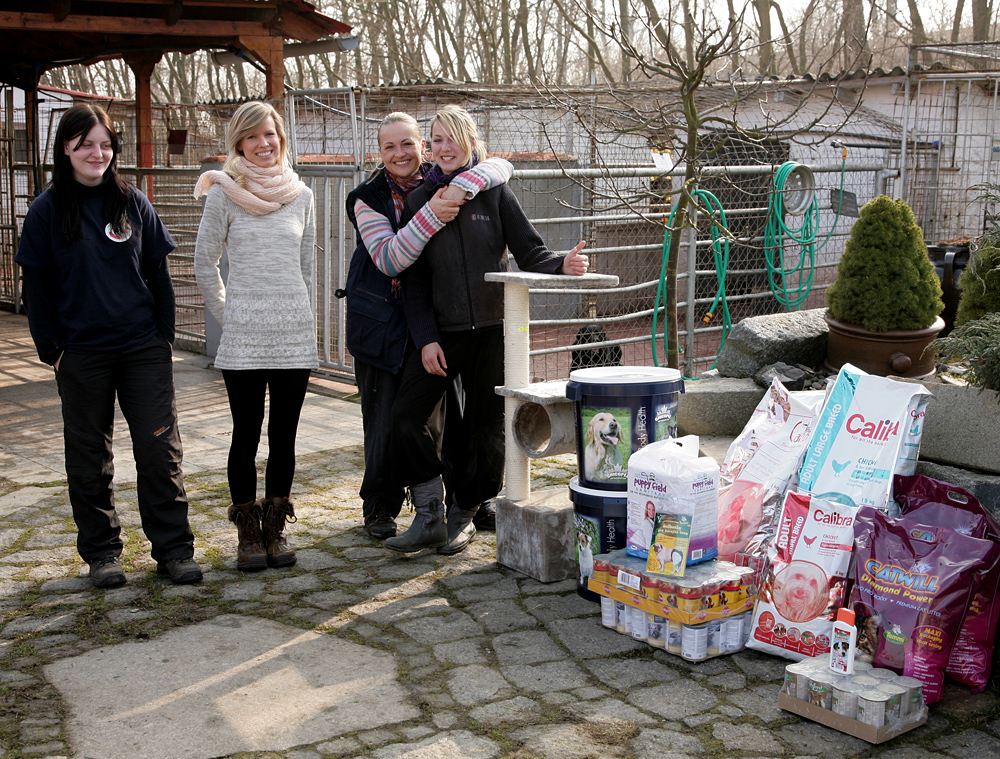 Donation to Animal Shelter Jimlin
Next donation we did was donation to animal shelter "Utulek pro opustena zvirata" in Jimlin - about 40 miles north-west from Prague Czech Republic. We went there on March 9th 2014 and we had really great feeling about this shelter. It looks very good there and they took the best care of all the doggies and cats they have there. We were lucky to meet the family of volunteers who came to take many dogs for a walk. We love seeing these great people who take their time and go to volunteer to shelters.
We brought few big bags of dog dry food, 60 cans of wet food, cat litters, and a big cat tree toy to climb and hafe fun with. We are really happy that we could visit and donate to this shelter. Thanks everybody for your donations.